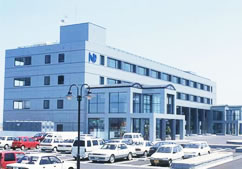 "For Hakata Port's
Commercial Development &
Long-Term Prosperity."
To achieve our corporate mission of this, Hakata Port Terminal Co.,Ltd. has proudly adopted "Profit-Oriented Port Operation", through which we cover and respond to varying users' needs in a flexible, strategic and swift manner, and through which we have been successfully making Hakata Port very attractive to worldwide users.